Art in Bloom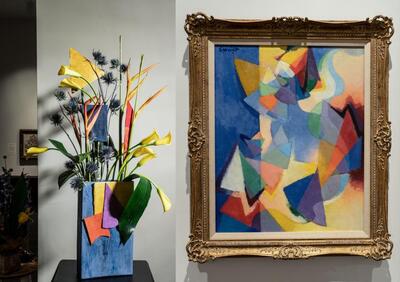 3 South Mountain Avenue, Montclair, NJ 07042. Art in Bloom is one of the Museum's most cherished and widely attended celebrations that brings spring to life throughout the galleries and museum. We want to express our deep gratitude to the floral design community, garden clubs, committee, and annual sponsors, who together give so generously in support of the arts at Montclair Art Museum.

Floral Exhibition
May 18–22, 2022
Chaired by Cynthia Corhan-Aitken

Luncheon
May 19, 2022
Co-Chairs: Deborah Hirsch & Cheryl Slutzky
Honoring: Betty Jagoda Murphy

Celebrations
May 20, 2022 and May 21, 2022
Co-Chairs: Gretchen Prater, Amy Putman & Lyn Reiter
Honoring: Michael Heningburg, Christine James & Sharon Taylor
Deborah Hirsch & Cheryl Slutzky

Reservations / registration required. For more info: https://www.montclairartmuseum.org/art-bloom-2022, bscotland@montclairartmuseum.org, 973-259-5140.