Guided House Tours: Women of the House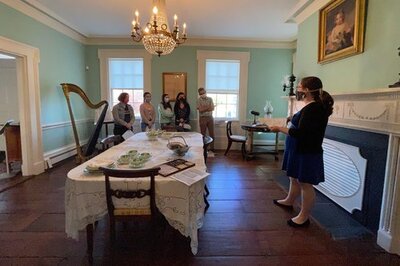 110 Orange Road, Montclair, NJ 07042. 12:00 pm. The Crane House and Historic YWCA is a window on to the history of our nation from its early years as an independent country to a country embroiled in the civil rights struggle. On this special tour, see how a woman's role in the house and in society has changed over 200 years, from the Crane wives, to the enslaved and paid workers of the house, to the women and girls of the African American YWCA.
Tours begin at 12:00 pm, 1:00 pm, and 2:00 pm at the little red Nathaniel Crane House & Visitor Center located at the back of the parking lot. For more info: www.montclairhistory.org, mail@montclairhistory.org, 9737441796. $12/adult; $8/child.